Hello everyone from Mal Milligan !! Welcome to my blogging and everything else site. You can view lots of posts and photography here from my current home in Jersey City NJ, my last home in Manhattan NYC, and my hometown Ramsey NJ. Also commentary on my favorite pursuits. 
Thanks for stopping by !! Best Regards, Mal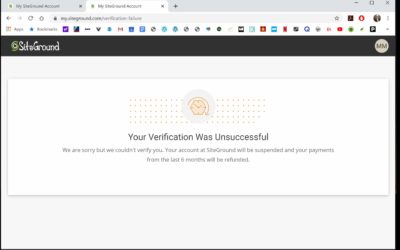 I was a happy camper for a few years at Siteground and what I remember most was their generally excellent tech support. I've used at least a dozen hosting companies since I started building websites on Yahoo GeoCities in 1993 or so. This was one of the best I ever...