Hello everyone from Mal Milligan !! Welcome to my blogging and everything else site. You can view posts and some photography here from my current home in Houston Texas and my previous digs in Jersey City New Jersey, Harlem & the Bronx in New York City… and my hometown Ramsey NJ. Also commentary on my favorite pursuits.
Thanks for stopping by !! Best Regards, Mal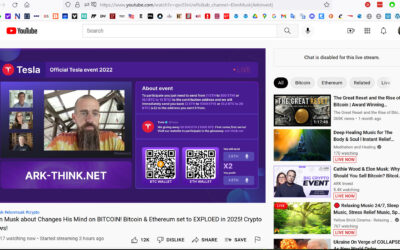 Here we go again, on Sunday 2-27-2022 I was surfing around and I found Google promoting and supporting yet another fraud "ARK Invest" site on YouTube. I checked again hours later and there it was, illegally pretending it was a live cast of Elon Musk and that idiot...